Palo Azul is one of the very rare natural herbs found in the Chaco region of Paraguay, South America, which is called an herb mine, and it is traditionally consumed by the native people as extracted tea.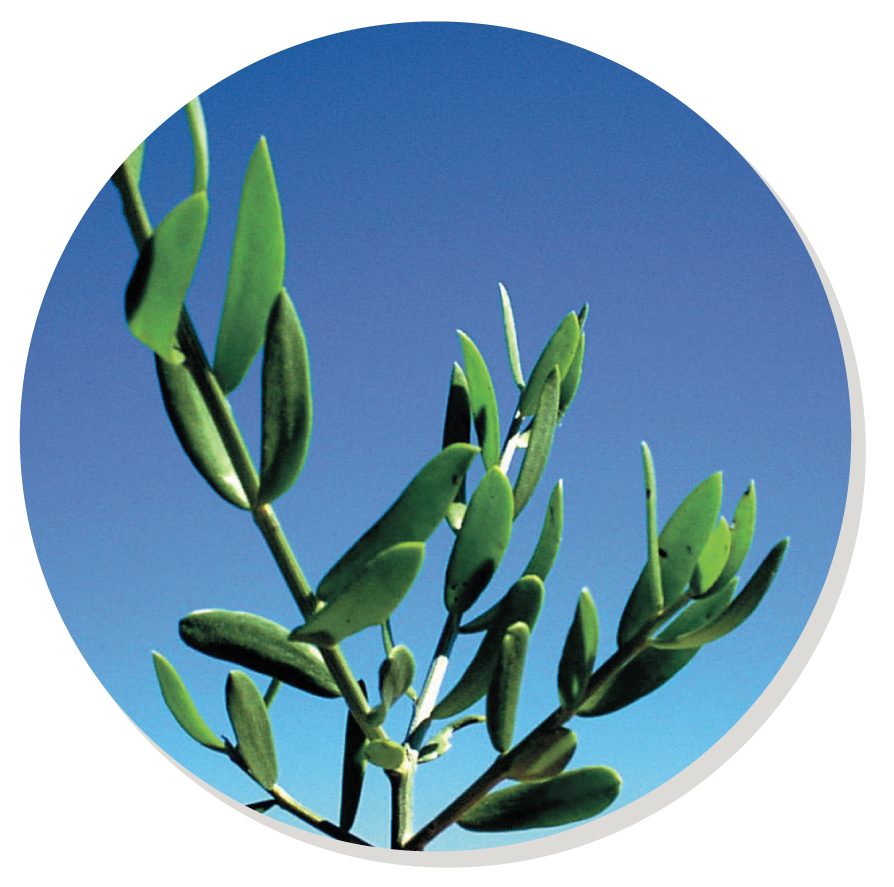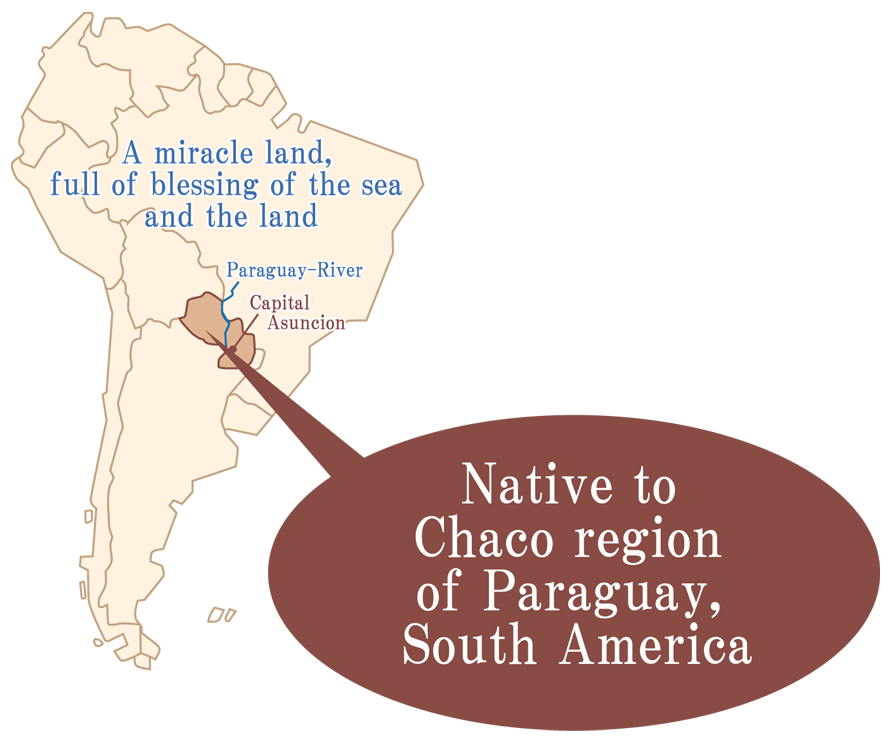 In general, herbs that are grown in a harsher natural environment contain many nutritional components by sufficiently absorbing the blessings of nature.
Due to the great difference between warm and cold temperature in the Chaco region, the soil contains highly concentrated mineral components. However, at the same time, only a small number of plant species can be spontaneously grown. Palo Azul gives white flowers even in such a harsh environment and thus, it is considered one of the "wild" herbs that are ranked "the most precious species".
The land, which is almost untouched by humans, is free from any pesticides at all. By limiting the areas where the raw material herb can be collected, we assure the reliability of the traceability of each lot.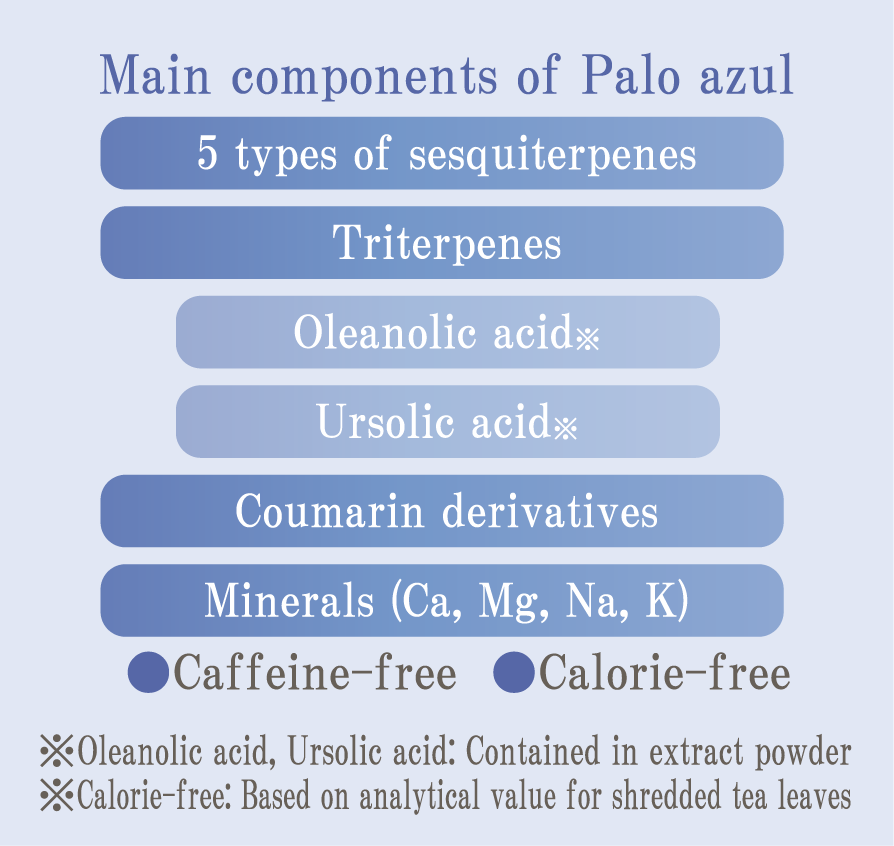 The effectiveness has been confirmed by conducting researches actively in cooperation with various research institutes and clinics in Japan, with a focus on open human clinical trials. We are presently conducting collaborative studies mainly with university research laboratories to further understand the action mechanism.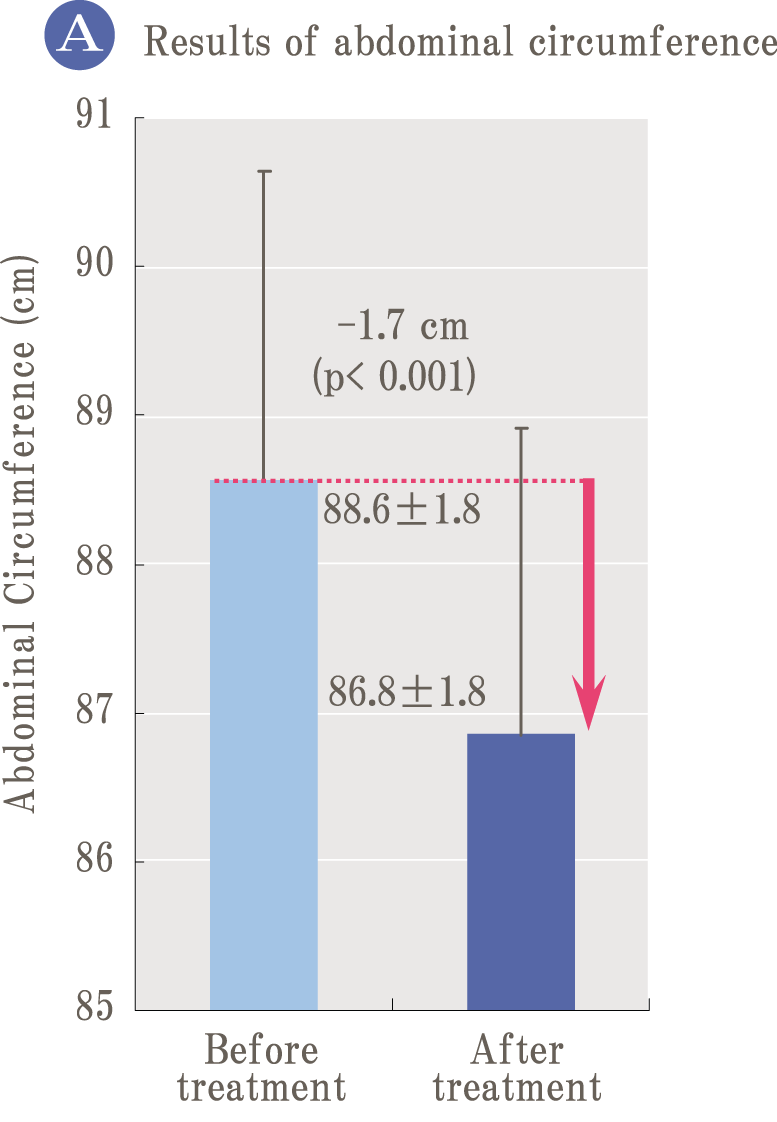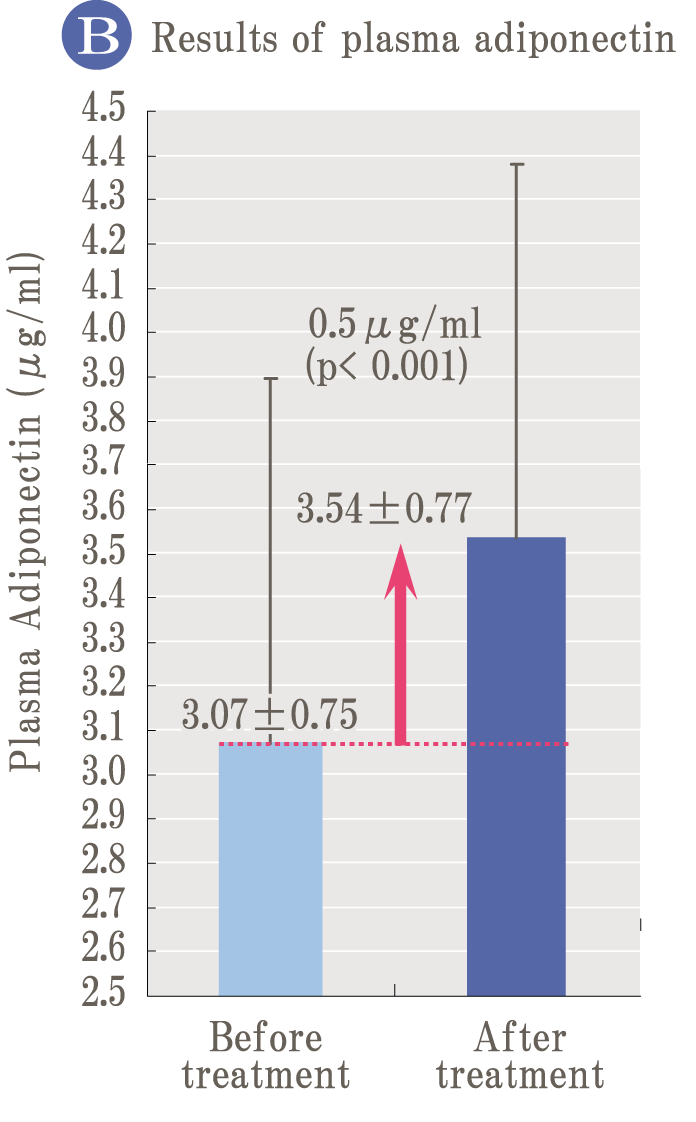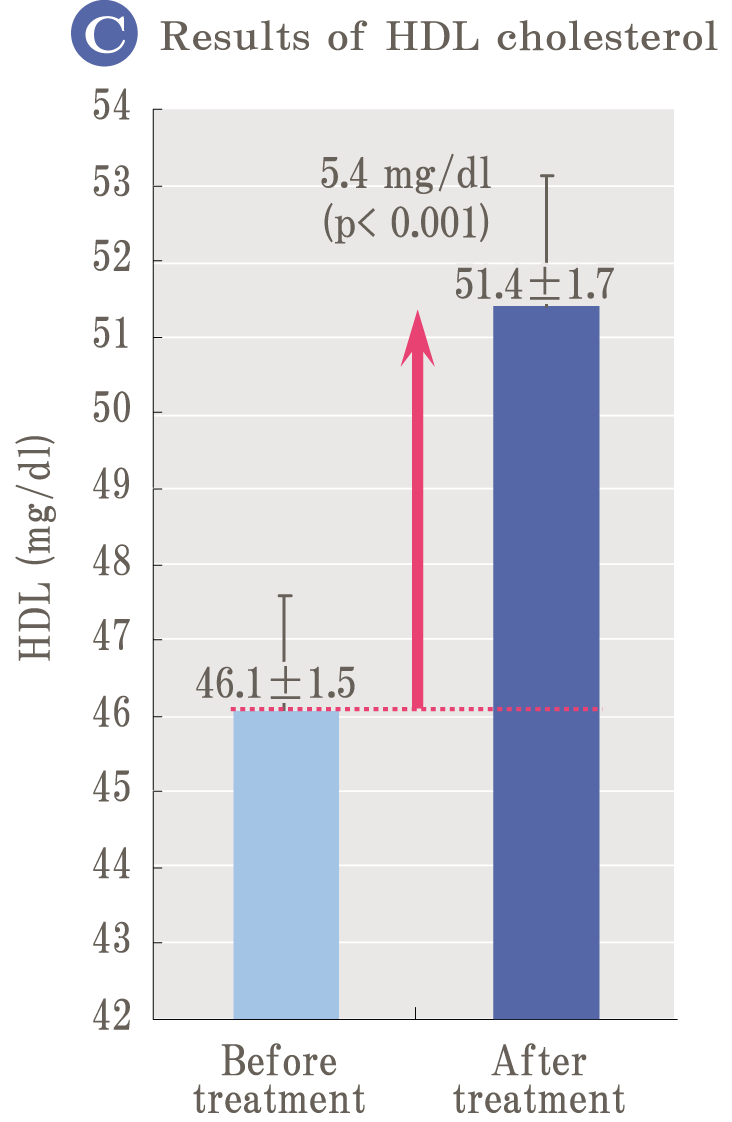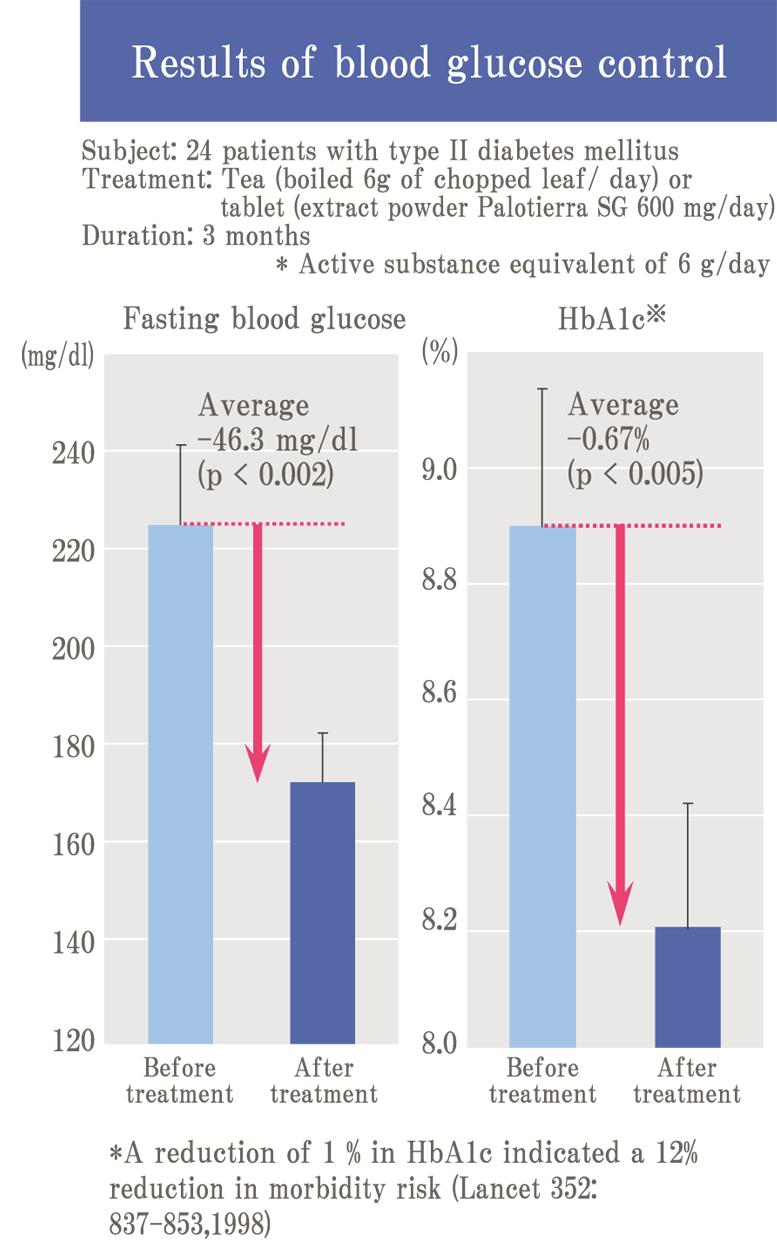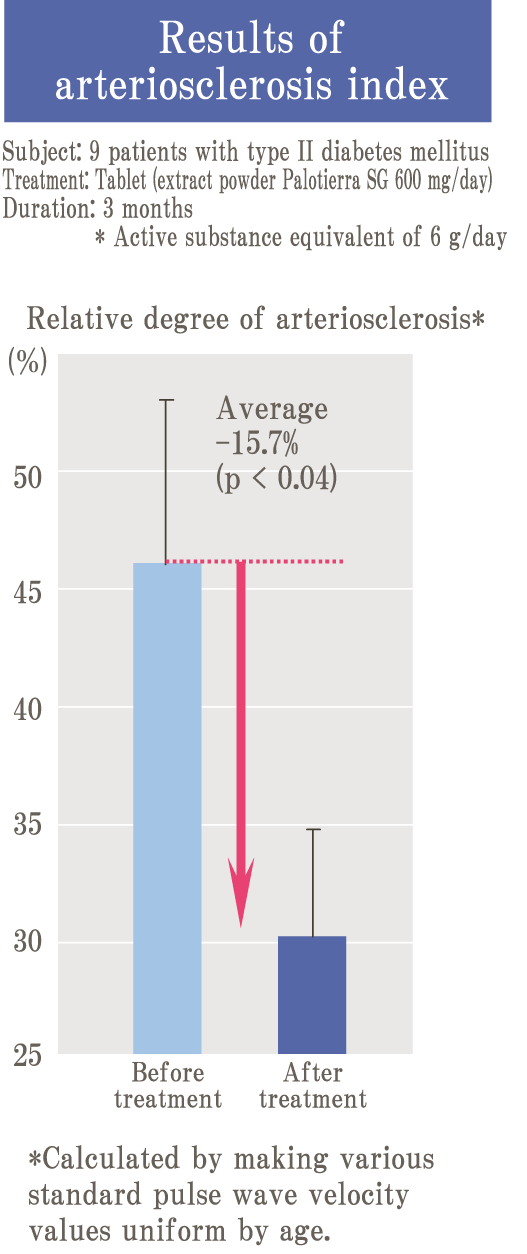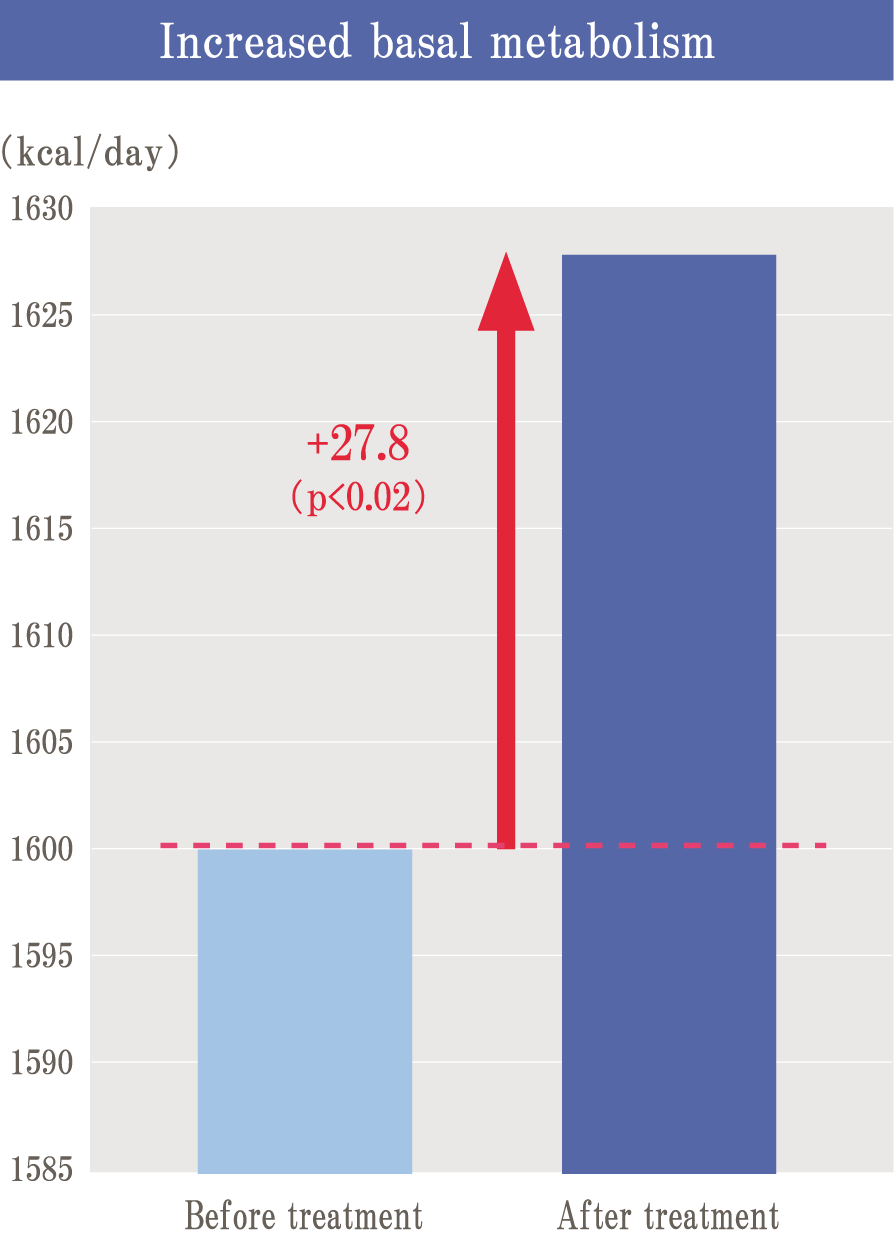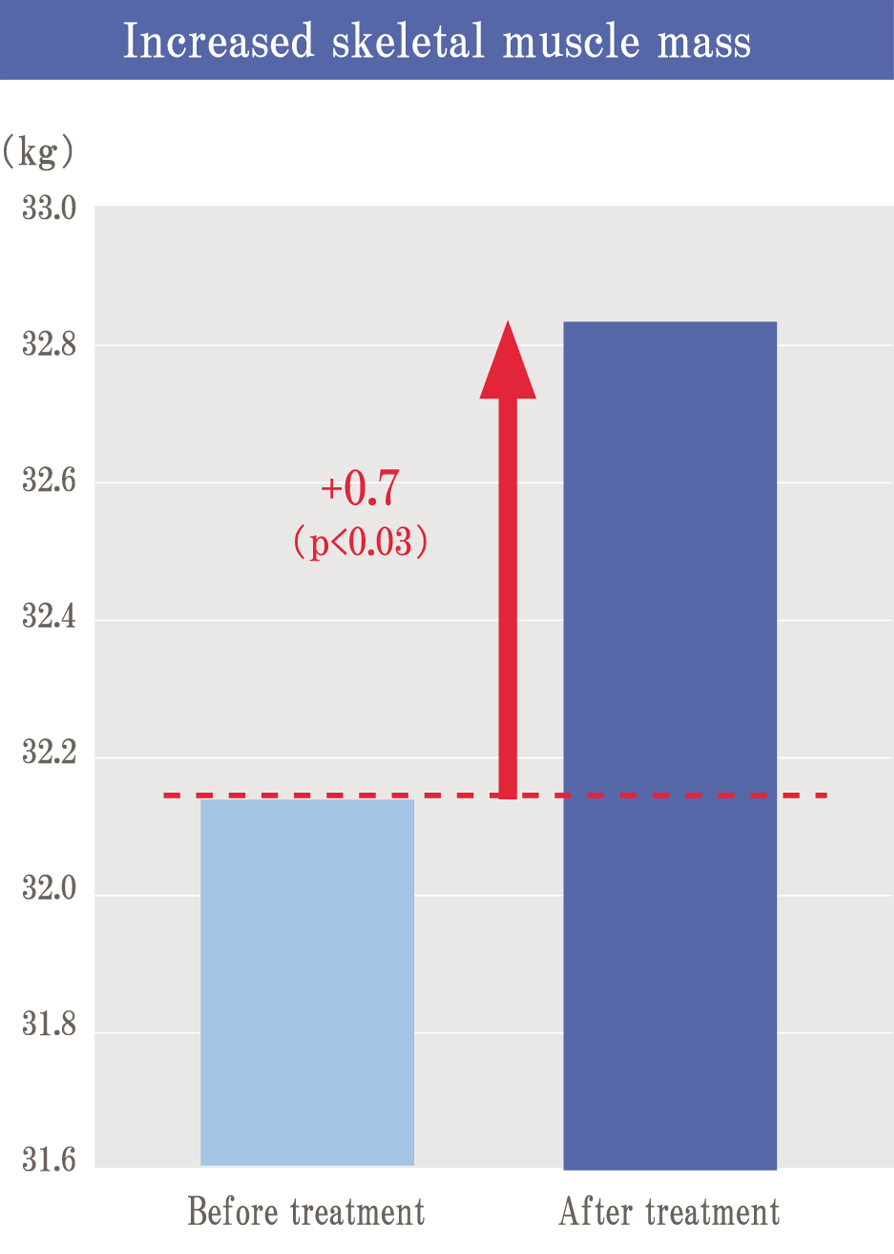 Glycation is a reaction (Maillard reaction) that turns brown mainly by combining sugar and protein, and it is also an important element related to taste in food.
However, when a glycation reaction occurs in the body, an aging substance called AGEs (final product of glycation) is produced and accumulated in various sites, which leads to systemic aging.
Because oxidation and glycation are related like two sides of a coin, it is important to prevent not only oxidation but also glycation simultaneously to prevent aging. Palo Azul supports not only glycation reaction but also general glycation stress reaction widely.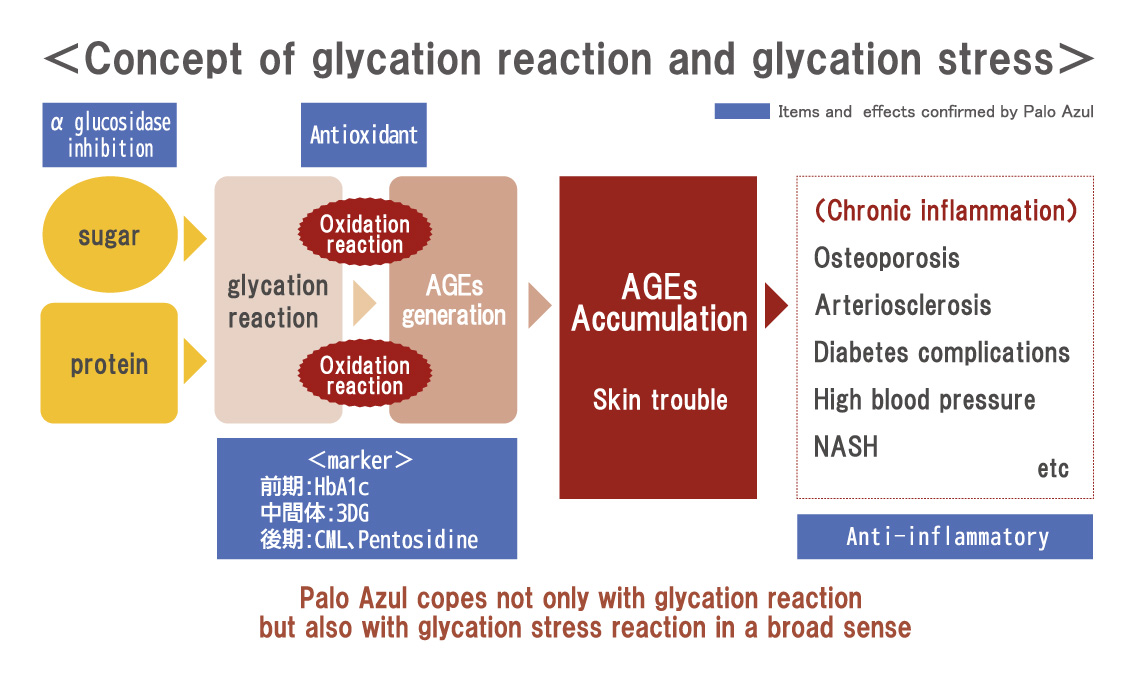 <Effect of inhibition of glycation end products of Palo Azul extract>
It was found that Palo Azul extract powder has 3DG production inhibitory action, pentosidine production inhibitory action and CML production inhibitory action. Furthermore, regarding 3DG and CML. Palo Azul extract powder shows higher inhibition rate than aminoguanidine (*).
*Aminoguanidine: A typical AGEs production inhibitor, which is a therapeutic drug for diabetic complications (not approved in Japan)
There is no measured value for pentosidine because no positive control is set.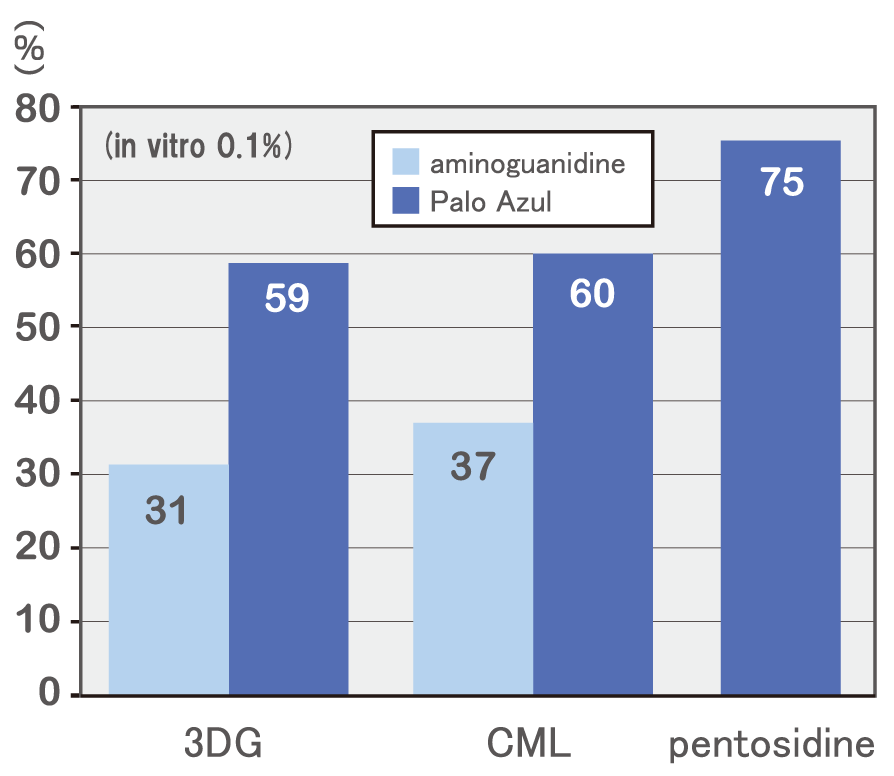 We supply the shredded tea leaf material and the alcohol extract powder named "Palotierra" as a raw material using Palo Azul.
"Palotierra" is a registered trademark of IHM Co., Ltd.
Product applications include tablets, capsules, granules, beverages, confectionery and general food applications.

■Product specification etc.
Product name
For tea: Shredded Palo azul (roasted and sterilized)
Extra powder raw materials: PALOTIERRA®SG (Palo azul extract powder with hydrous alcohol)
Country of origin: Republic of Paraguay
Appearance
For tea: Light brown-colored shreds with a characteristic odor
Extra powder raw materials: Light yellow-colored powder with a specific odor and salty taste
Recommended daily intake
For tea: 3g / Extra powder raw materials: 300-600mg
Shipping unit (packaging)
For tea: 1kg / Extra powder raw materials: 1kg
■Safety studies (Tests conducted in Japan)
•Acute oral toxicity test •Repeated dose 90-day toxicity study •Mutagenicity test •Residual pesticide •Heavy metal •Bacteria •Moulds •Yeasts, etc